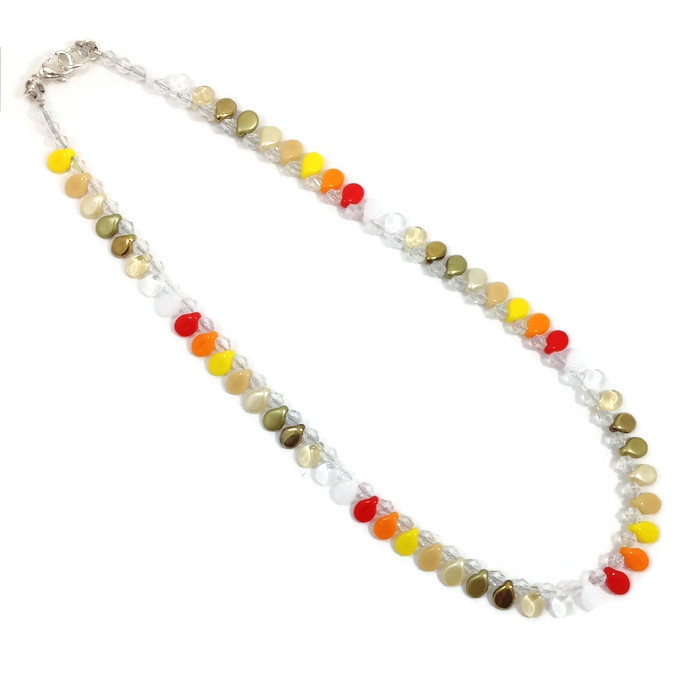 Pip Bead Necklace
A Multitude of Glass Teardrop Beads
These beads are called 'pip beads' and are often used to make flower shapes. These beads are so beautiful I wanted to keep the necklace quite simple in design. Each bead is 0.7cm in length and is 0.4cm wide and is strung on silver coloured flexible beading wire. The beads have a variety of colours and finishes including pearlised, matt, opaque and clear. The necklace fastens with a silver plated lobster clasp. The necklace is 45cm long. The pip beads have clear bicone beads between them or glass bugle beads.
I currently have 7 variations to choose from: Blue/green, primary colours, yellow/gold, pink/purple, rainbow, grey bugle bead and white bugle bead.
Matching earrings are available.